The rear spar assembly is very straight forward except for the placement of the attachment rivets. You will have to leave several rivets out for future attachments. In addition, you have to countersink four holes in the outboard doubler plate and dimple the spar in one location.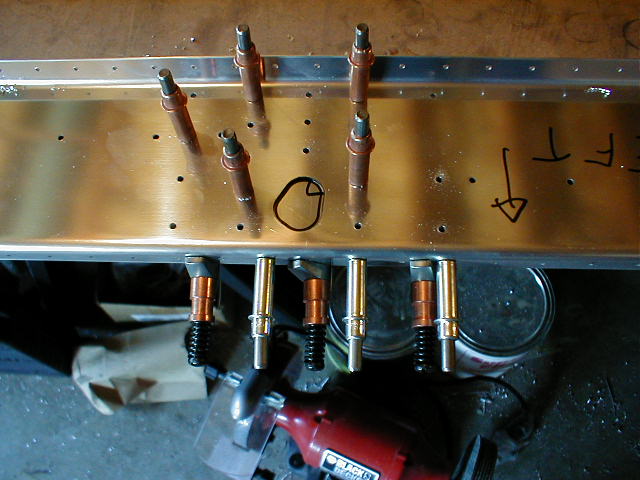 After you clamp on the outboard and inboard doubler plates, all you do is final drill these using the spar as a guide (#30 bit for AN4 rivets). The center doubler is located 50 3/4" inboard of the outboard edge. The outboard doubler is just flush with the outboard edge. Be sure and mark this oblong hole for the aileron pushrod on the doubler, using the spar as a guide. I just drilled part of this hole out with a unibit and finished it off with a dremel tool.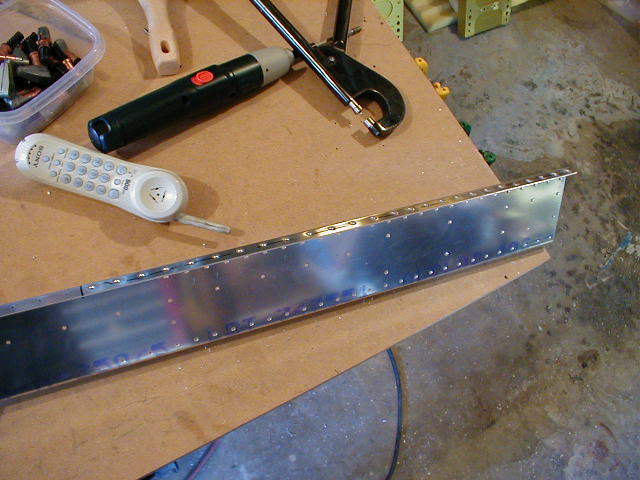 After you have final drilled all the holes in the inboard reinforcement fork, remove it and drill #40 holes in the top flange only of the spar. Deburr everything and, Very Important, dimple the top flange of the spar for AN3 rivet now. After you install the reinforcement fork, you will not be able to get a dimple die in here.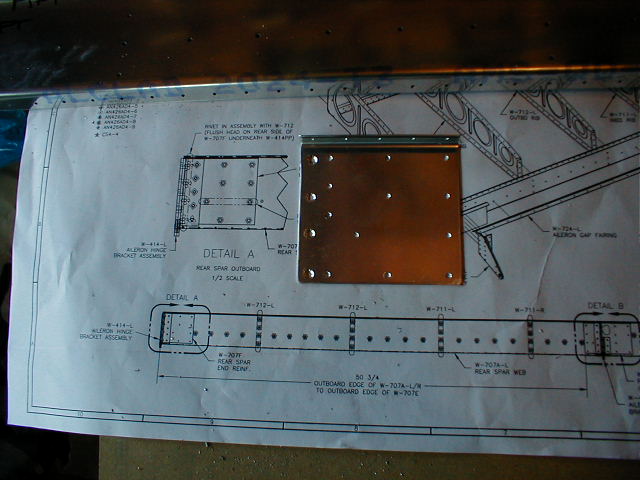 The outer most four holes in the outboard plates get machine countersunk for AN4 rivets. The one hole topmost next to the flange has to be done by hand as it is too tight for your micro stop to fit. You can see these on the top photo, on the far left.
The bottom three pics show the location of the rivets. Use the ol process of taping over the holes you don't want to rivet. These pics are of the left rear spar turned upside down.