Wings arrived 6/14/02. The original sch. shipment date was 6/11. They shipped from Van's on June 7. Total shipping by ABF to KY was $262.28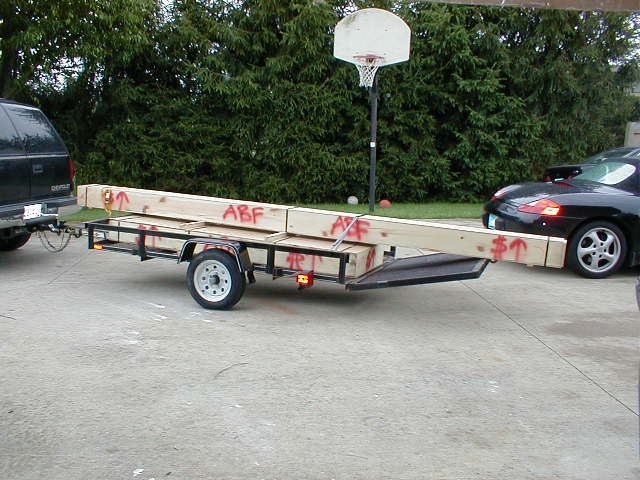 Home at last, Home at last, I say again......Home at last:-)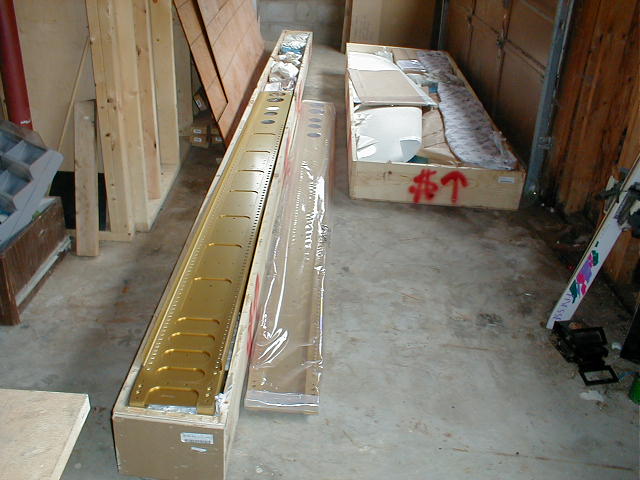 I'd like to have the Van's crew come pack my Tahoe for our family vacations. They sure use all available space and are very, very good at it. The spar box contains rivets, spars, push rods, fuse longerons, and some ribs. The skins box also has wings tips. Time to inventory. The spar box is 15'5" long and the skin box is exactly 8'. Both are easily handled by two people.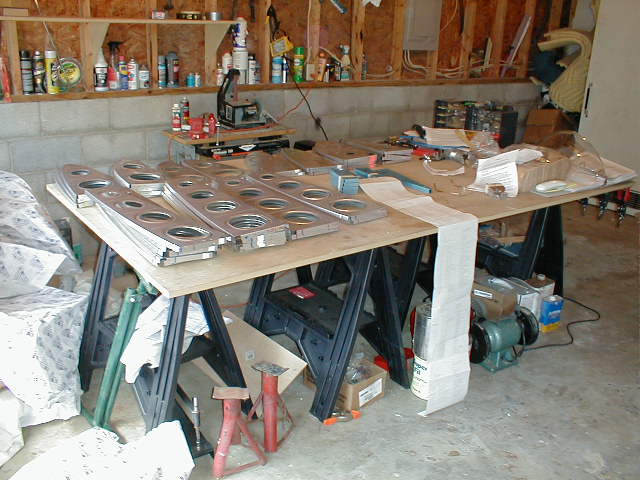 Starting the inventory on the ribs. Be sure and look inside the bound leading edge skins, you've got some ribs hidden in there.
Bottom picture shows all the ribs on the shelf and hanging. I figure most of these will be on the spars by week end, clearing up the shelf space for hardware.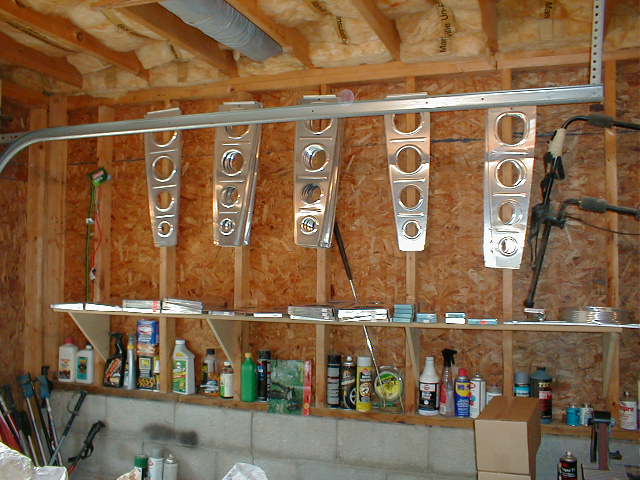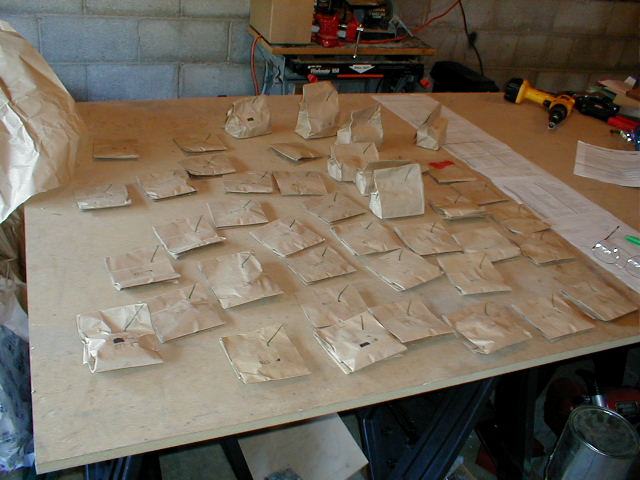 Use the dot matrix printout to inventory the hardware bag. I marked each bag in addition to the printout so I would know whether I had accounted for all the bags. I didn't have anything missing. It took about 3 hours to inventory everything. I'll place all the rivets and hardware in two large compartmented cases over the weekend.