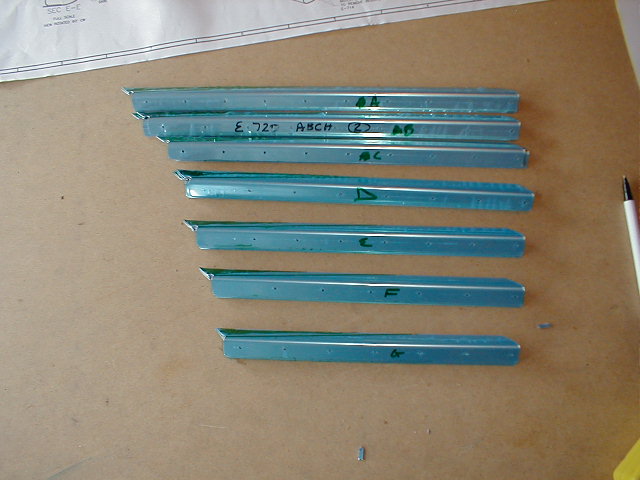 Once you have got this far, you know what these are. The only difference is when you cut these out, you will have a couple short pieces "left over". Hang onto these, they are the 720Hs.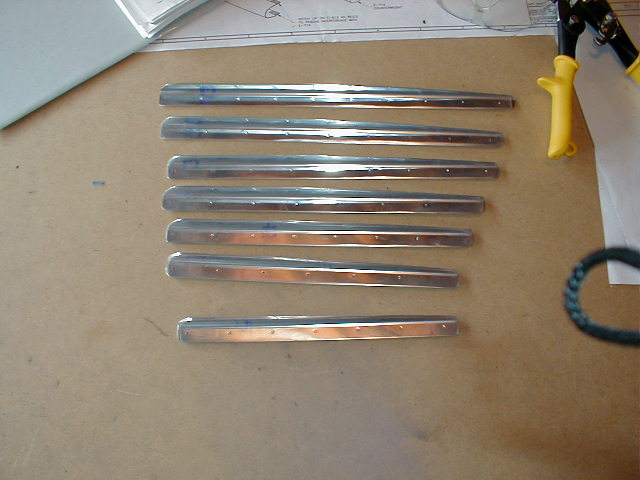 When you are making the 720J, K and L out of D, E and F, be sure and cut the required amount off the AFT side of the stiffener. The AFT side is the pointed side. Don't ask me how I know:-)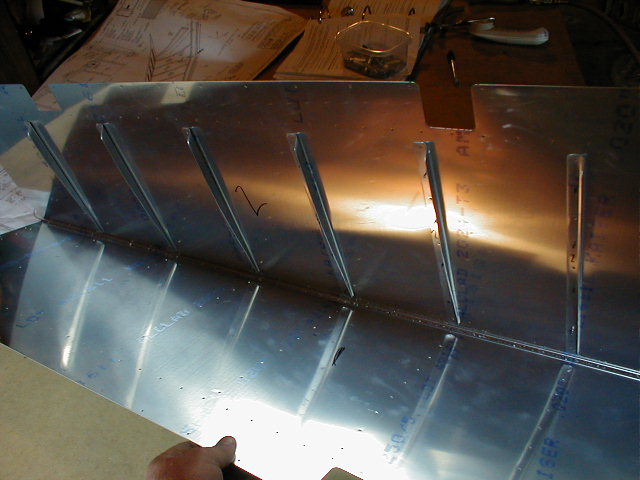 Be sure and mark your stiffeners to indicated which side of the skin they go on. I used a sharpie pen as the ink bleeds through primer after it dries.
Once again, be sure and mark the stiffeners very well. I marked these short ones (H) to indicate fore and aft along with identifying which holes they went with, thus the single, double and triple lines. A word of note, be sure and position these opposite from the ones on the other side of the skin. Since these do not have a tapered tip, it is easy to cleco these on with the flanges on the same side.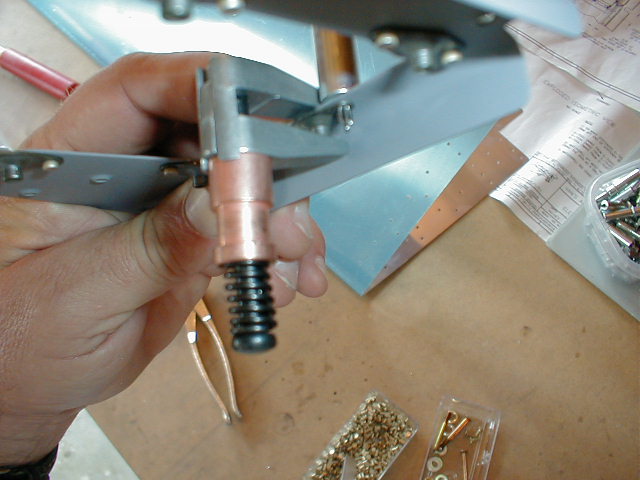 My way of holding the platenuts flush with the trim access reinf. plate. The cleco on the one side positions the holes properly.