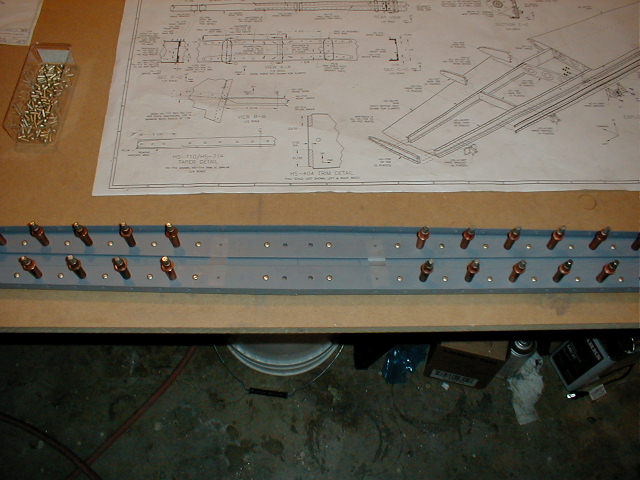 Notice the riveters (3M removeable from Office Max) over the holes for the 405. I didn't use clecos to cover the holes, as you are always moving clecos and it would be very easy to squeeze a rivet in a rib or bracket hole.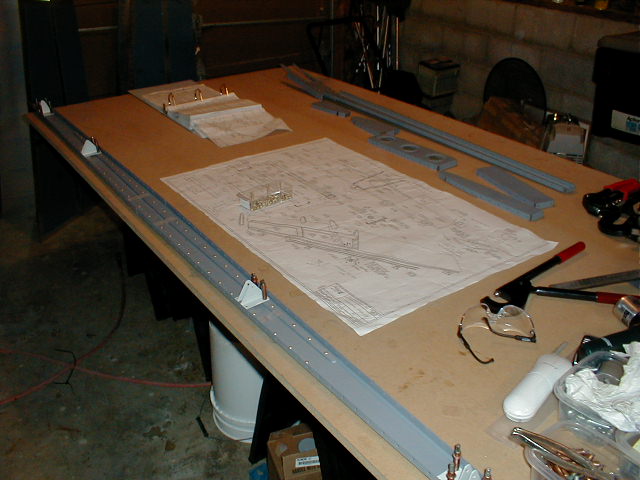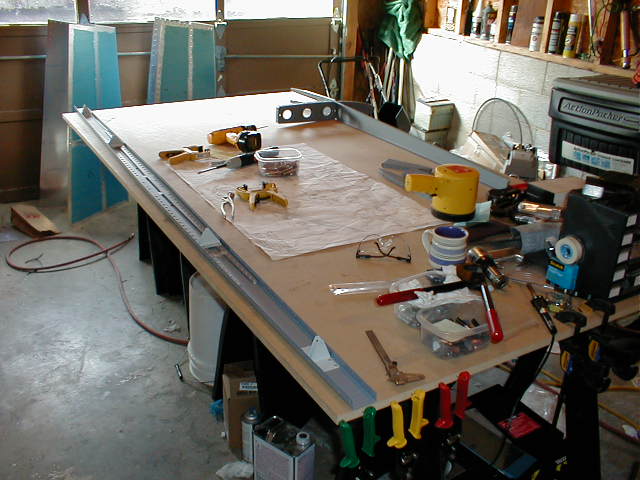 OK all you previous RV builders, this is where it gets strange. This is the last time you will see the aft spar until the next to the last instruction in the HS construction process. No jig, no plum line, no nothing..........PFM (if you need to ask, e-mail me:-).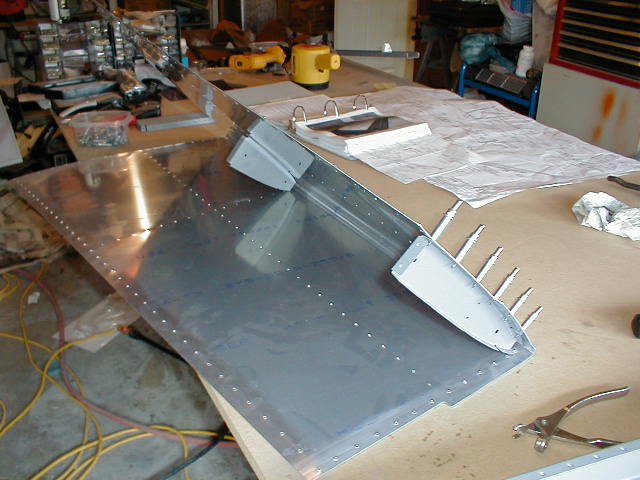 After you rivet the 404 and 405 together through the 702, you rivet the 707 tip rib by itself to the top side of the skin. After this you cleco on the outboard rib and the center 708 to the skin and the front and aft flanges of the 707 and 708 together (with the center 702 spar).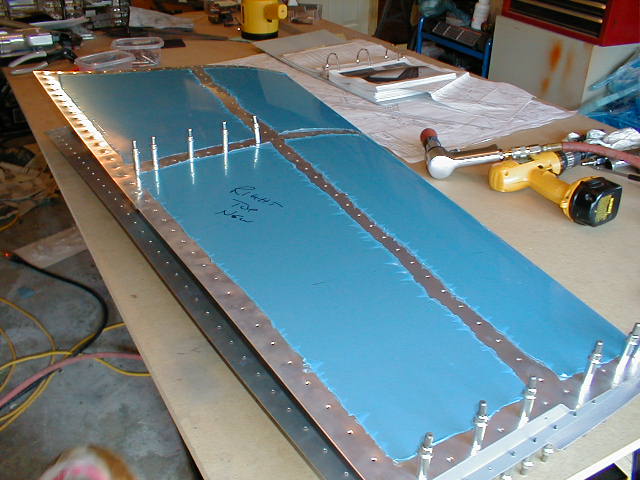 Now you rivet the bottom side of the tip rib 707 to the skin. I know, where is the jig:-). Just following the plans.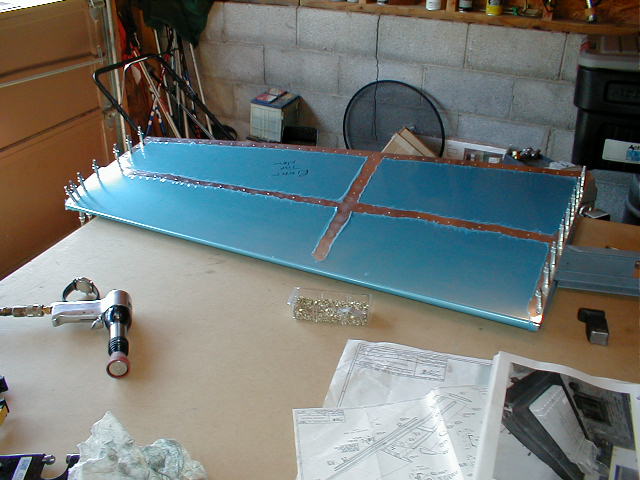 You still don't rivet the inboard or outboard ribs to the skin yet although at this point you do rivet the outboard 706 to the forward 702 spar. You simple reach up into the assembly now and blind rivet the 708,707 and 702 together and proceed to rivet the 708 rib and 702 center spar to the 601 skin. Reaching up inside is a simple one person job.